AVAM Benefit with "Mountain Girl" Carolyn Garcia and Dr. Roland Griffiths
Photos by Stuart Zolotorow and Hieronimus & Co.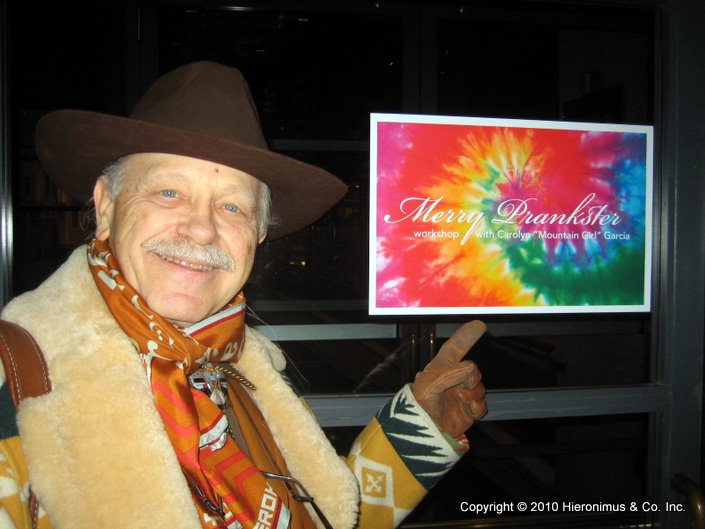 The sign on the AVAM door for Carolyn's Merry Prankster Workshop, another benefit for AVAM held the previous night.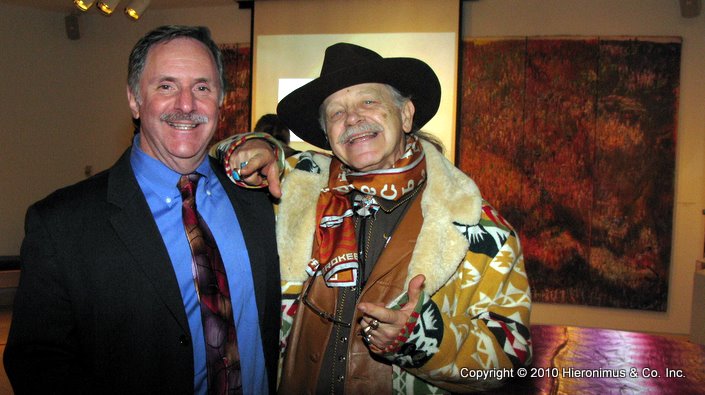 Offical Phototgrapher of All Things Hieronimus and friend Stuart Zolotorow with Dr. Bob.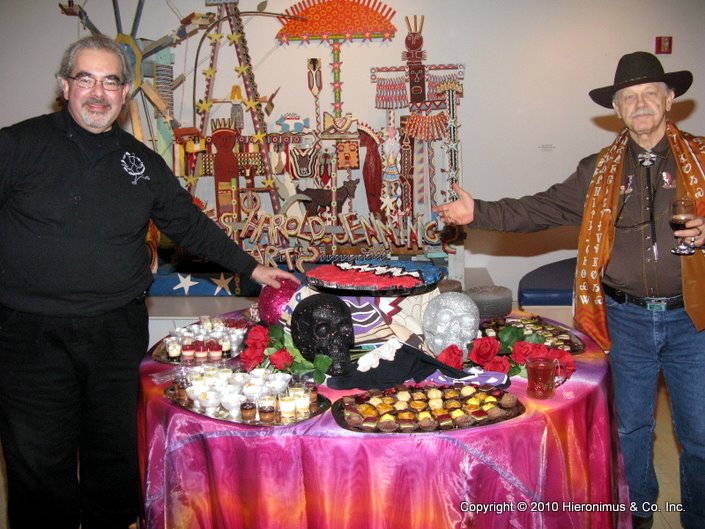 Mr. Charles Catering made a 'Steal Your Face" themed dessert out of mini-cupcakes!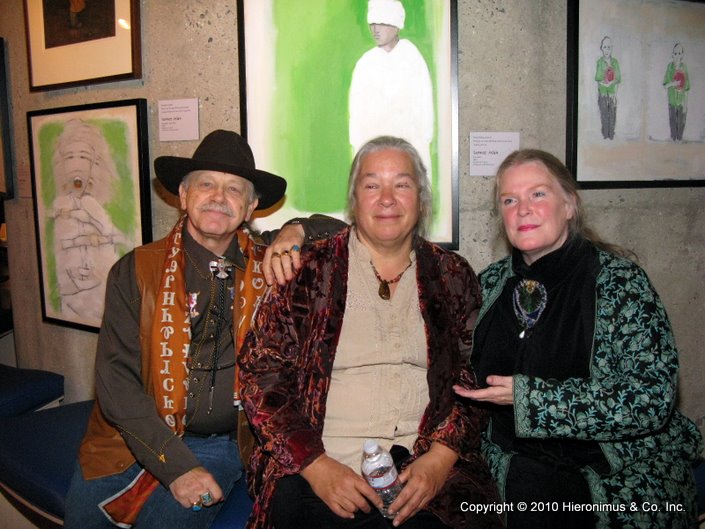 Dr. Bob Hieronimus, Carolyn Garcia, and AVAM Founder Rebecca Hoffberger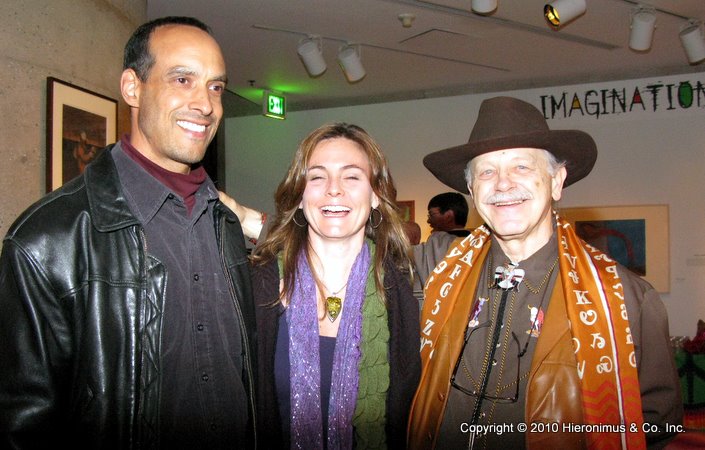 Justin Williams, artist who collaborated with Dr. Bob on the Founding Fathers Artcar and the restoration of 'A Little Help from Friends' mural, Jacqueline Carrera from the Parks and People organization, and Dr. Bob before the presentations.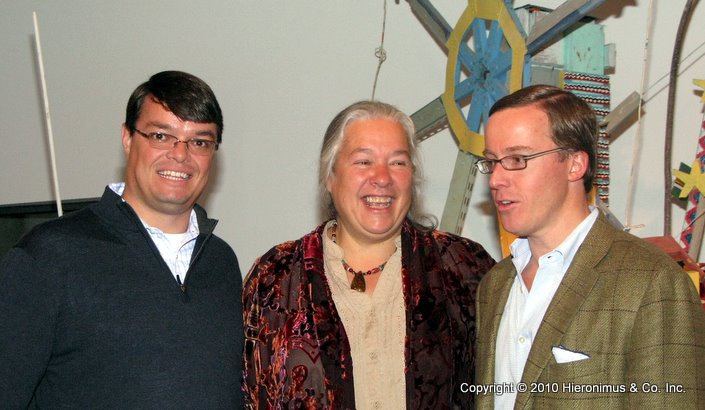 Martin Knott from "This Day in Grateful Dead History", Carolyn Garcia and Douglas Hoffberger. Martin and Douglas were the co-sponsors of the event.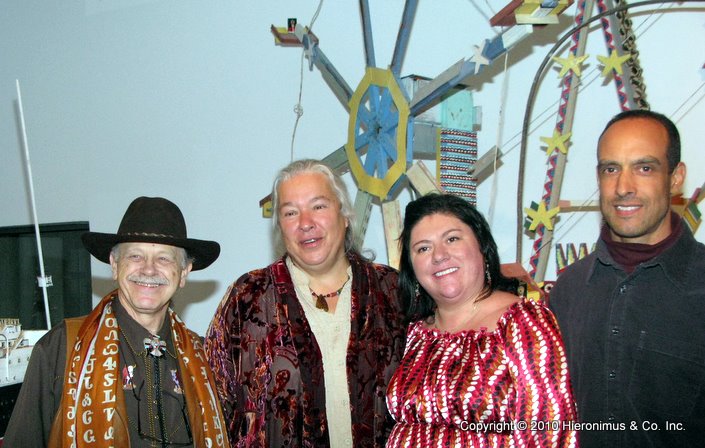 Dr. Bob, Carolyn, 21st Century Radio webmaster Amy Ford, and Justin.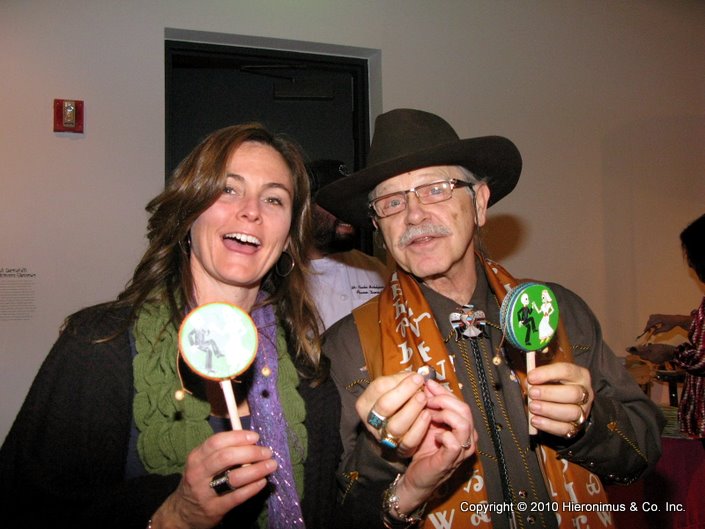 Jacqueline and Dr. Bob enjoy the Day of the Dead party favors.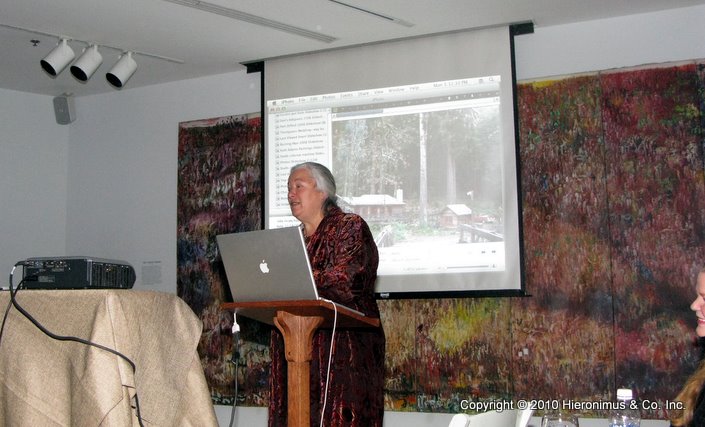 Carolyn Garcia's presentation satarts off with a view of Ken Kesey's home in the backwoods of Northern California.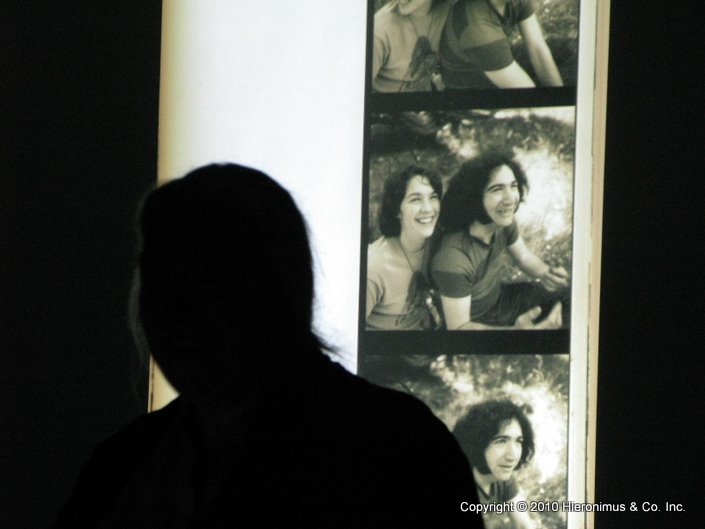 Here she shares a photo of young Jerry Garcia and herself. (Photo by Herb Greene)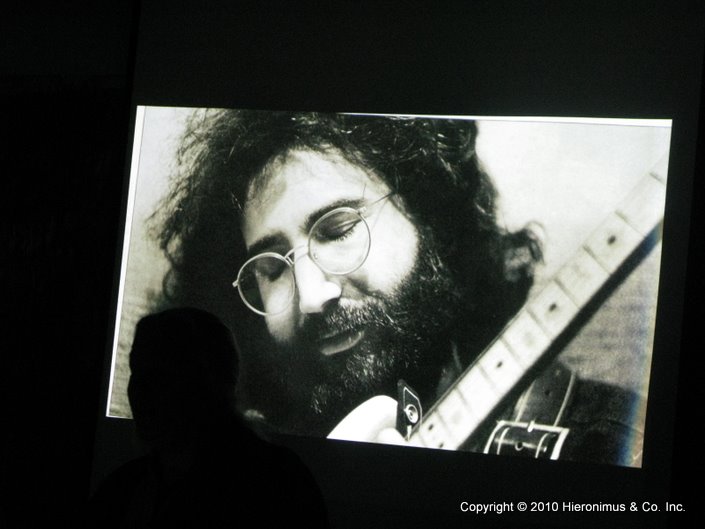 Carolyn's personal favorite photo of Jerry Garcia. (Photo by Herb Greene)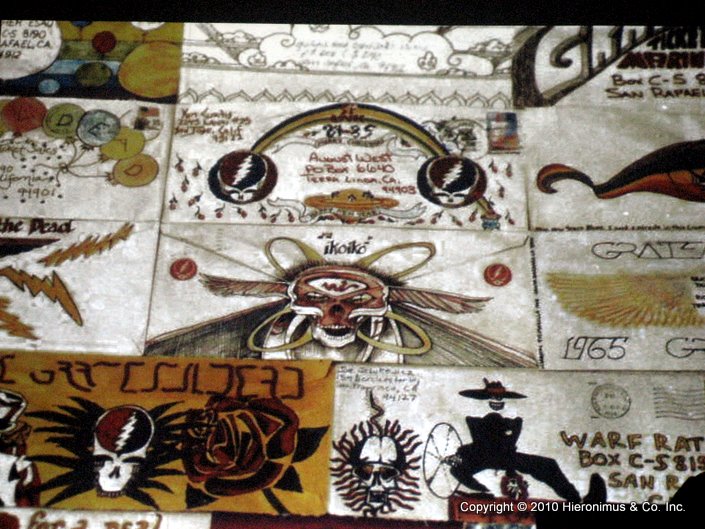 Artwork sent in to the Grateful Dead ticket office, hoping to get some mail order tickets, some Deadheads realized decorated envelopes got more attention from the staff than plain ones.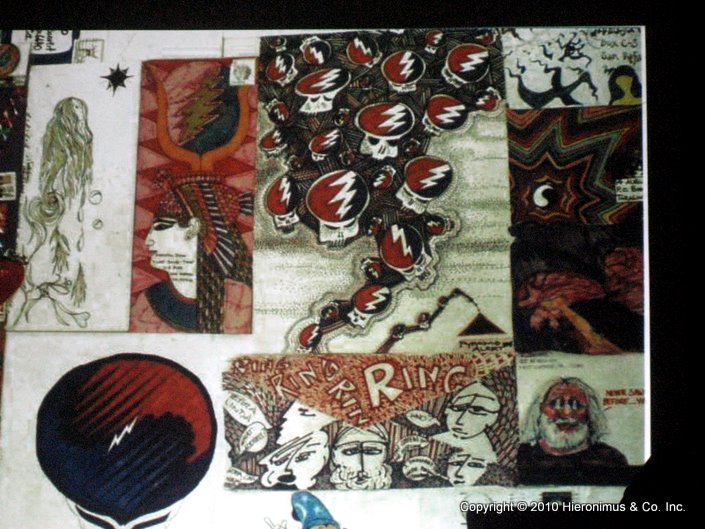 Deadheads' decorated envelopes posted next to each other blanketed the walls at the Grateful Dead ticket office. These are on display now in a museum but not all together as shown.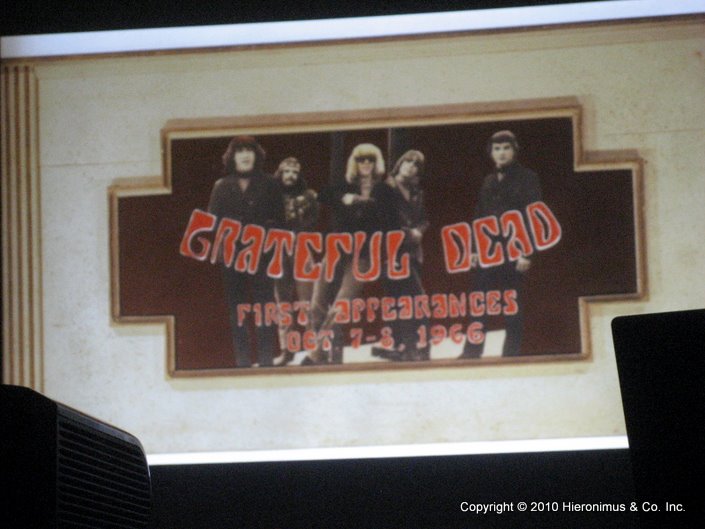 From the very first official Grateful Dead appreance.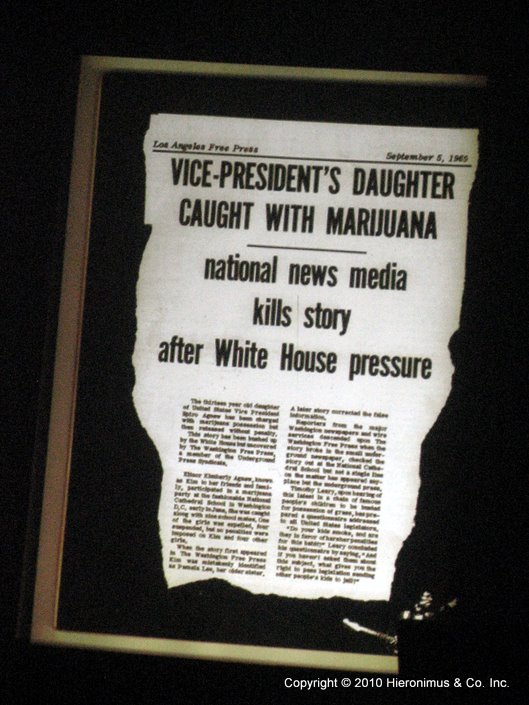 Evidence of the late 1960's anti-drug hysteria.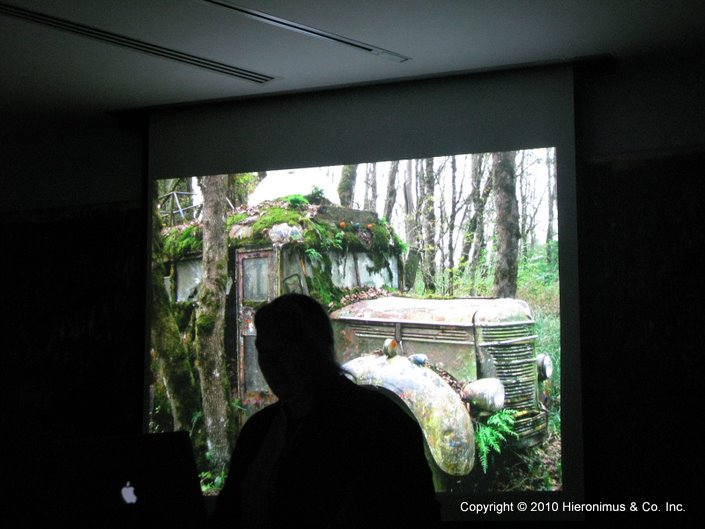 The 'Further' bus as it once sat, decaying in the swamp behind Kesey's house.
More detail of the 'Further' bus as it once sat, decaying in the swamp behind Kesey's house.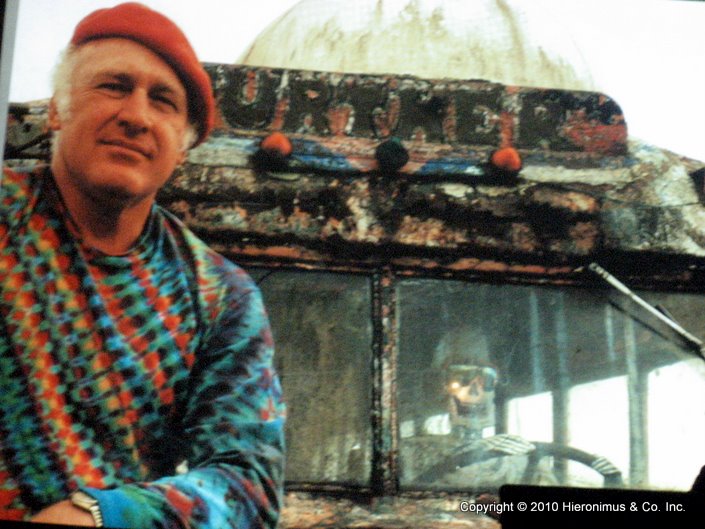 Ken Kesey and 'Further'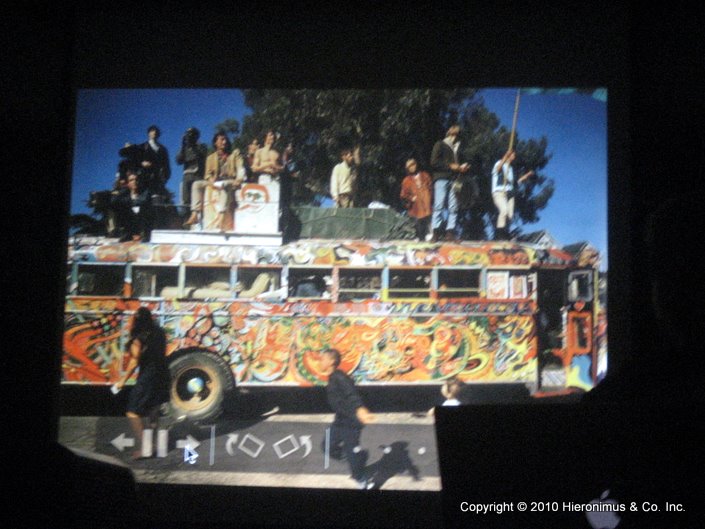 Merry Pranksters had microphone and loudspeakers installed on "Further" so they could listen and respond to people walking by the bus.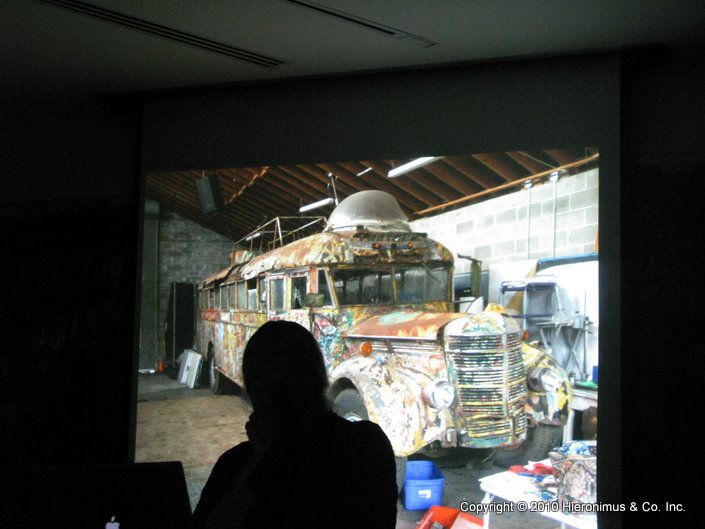 "Further' as it sits now inside a warehouse.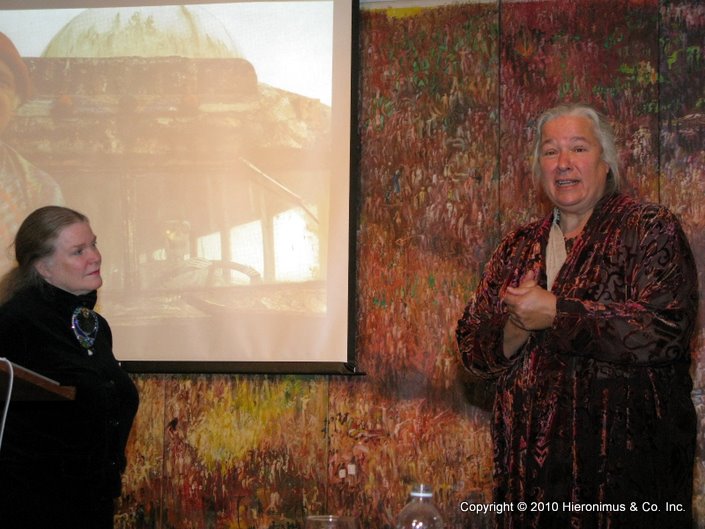 Carolyn Garcia and Rebecca Hoffberger as Carolyn wraps up her presentation to a rapt audience.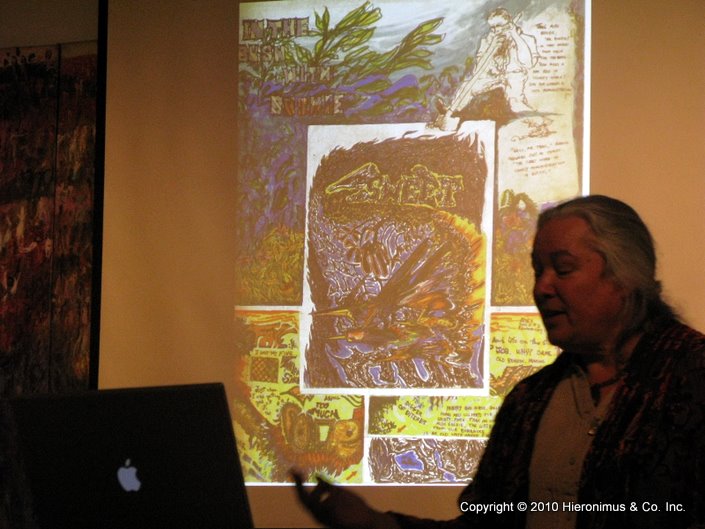 Artwork drawn by Ken Kesey while serving a jail sentence. This cartoon was called "In the Bush with Bushie' set in Vietnam.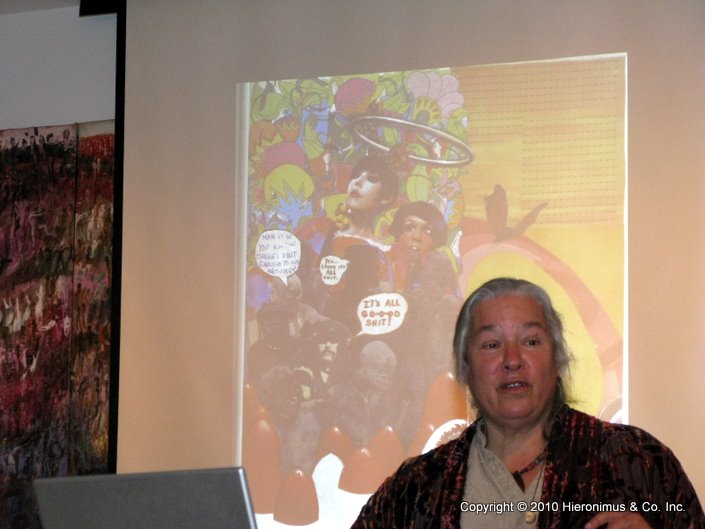 More artwork from an incarcerated Ken Kesey.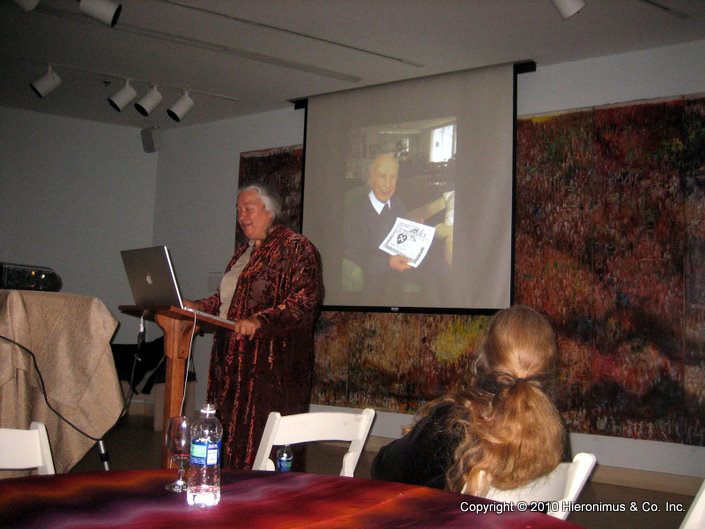 Carolyn visited Albert Hoffman at his home in Switzerland shortly before he passed away at the age of 102 in April 2008.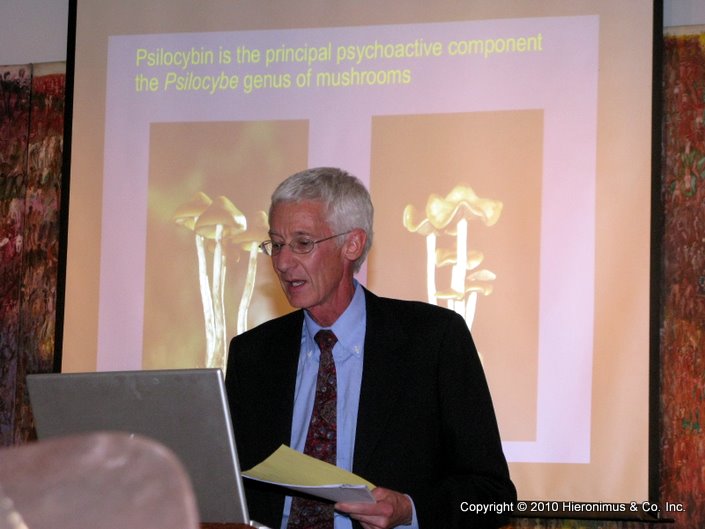 Roland R. Griffiths, Ph.D. Professor of Behavioral Biology and Neuroscience. Using rigorous scientific conditions and measures, Johns Hopkins researchers have shown that the active agent in "sacred mushrooms" can induce mystical/spiritual experiences descriptively identical to spontaneous ones people have reported for centuries.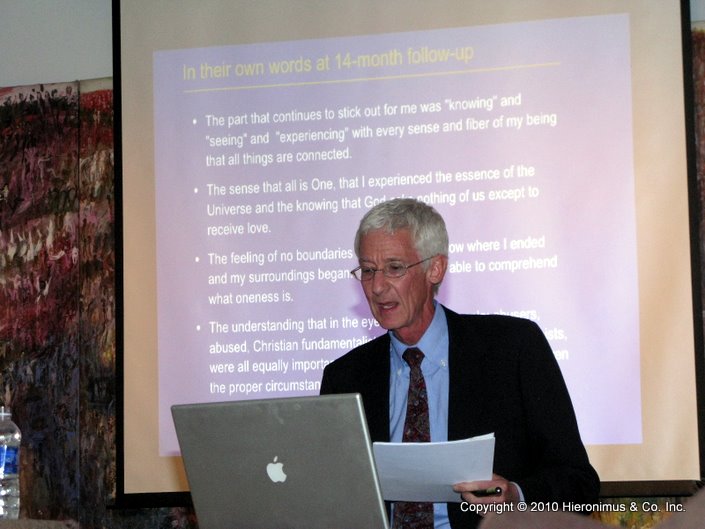 Study particiapnts put the experience in their own words.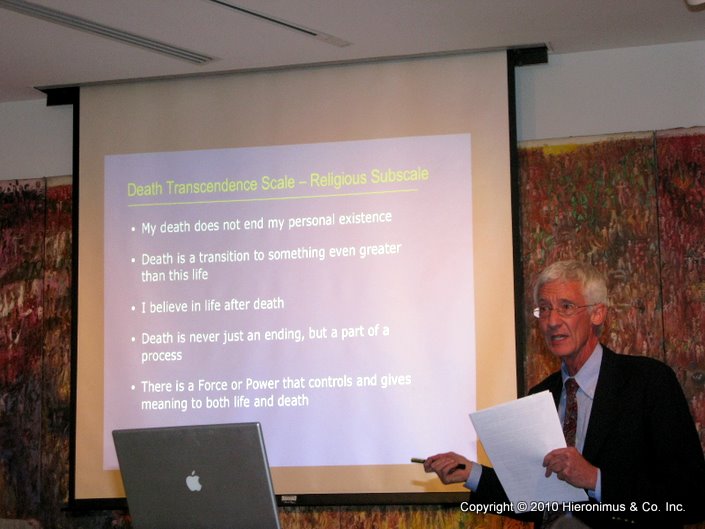 Study participants descibe fears of death are greatly reduced or diminshed.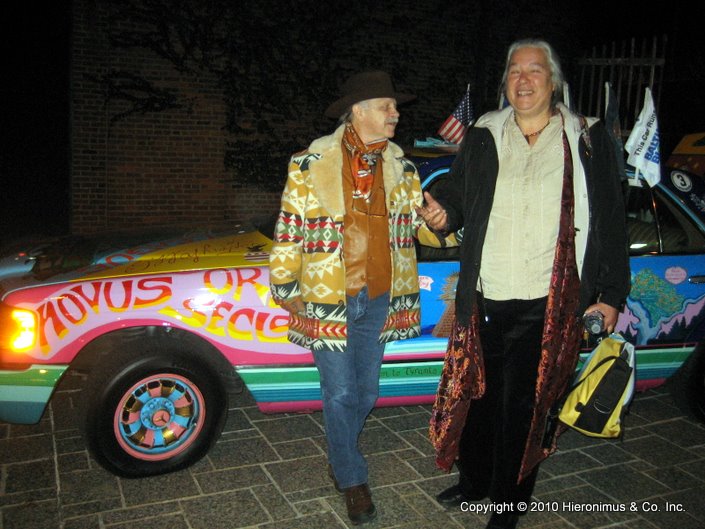 Dr. Bob and Carolyn Garcia after the AVAM event in front of the Founding Fathers Artcar.